#1 Pressure Washing in Dallas, TX
Upgrade Your Curb Appeal in Dallas & Surrounding Areas
Professional Pressure Washing Services in Dallas, TX
Restore Your Home's Youthful Appeal
Are you tired of dealing with the unsightly accumulation of grime on your siding, deck, or driveway?
While pressure washing is an effective method to eliminate dirt, mold, and mildew from your home or business, it can prove challenging and time-consuming to tackle on your own.
Not only is pressure washing a necessary part of home maintenance, but it's also incredibly satisfying to see your property transform before your eyes. Contact us today for a free quote on pressure washing services!
Power washing is the perfect way to restore your home's exterior, removing years of dirt and grime buildup in no time.
Bring your outdoor area back to life with our wood fence and deck cleaning, restoration and staining service
Commercial Power Washing & Exterior Cleaning
Give the best first impressions to visitors and customers with full exterior build and concrete cleaning
Expert Pressure Washing Services in Dallas, TX
Consistently Achieving Superior Results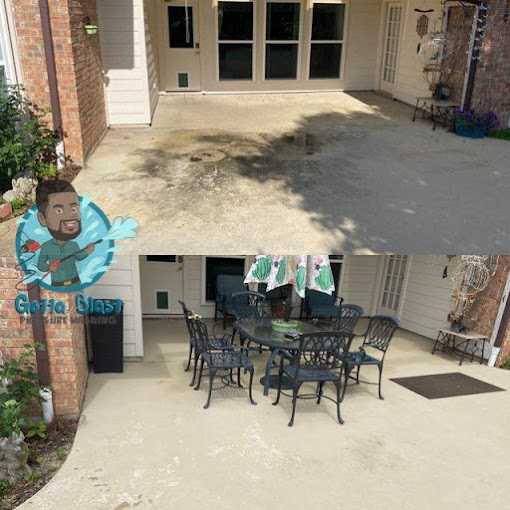 Is the exterior of your home in need of a refreshing change?
Search no further. Our team offers a convenient solution to eliminate the accumulated grime from siding, walkways, decks, driveways, and other surfaces through our expert pressure washing service.
From patio furniture to carport walls, we possess the ability to restore everything to its former glory without causing any harm to paint or surfaces. With our guarantee, you won't believe your eyes after just one washing – it will feel like a whole new place!
Professional Results That Last
Trust Us for Residential Pressure Washing in Dallas
Restore the Look of Your Home in No Time: Pressure washing and soft washing quickly and easily remove years of dirt, grime, and mildew buildup.
Instantly Boost Curb Appeal: Washing your exterior can make a dramatic difference to how your house looks from the street.
Enjoy Your Outdoor Space: Exterior cleaning your outdoor space helps create a beautiful place for friends and family to relax.


Help Reduce the Risk of Slips & Falls due to Slippery Mildew: Pressure washing removes slippery mildew from stairs and other areas that can be hazardous for family members or guests.
Results you have to see to believe.
You'll have more time to do what matters most.
Out team is fully trained and insured for your protection.
What Others Say About Gotta Blast Pressure Washing:
Lady Ieasha
Outstanding job! Javon and his team did an amazing job from start to finish. I walked outside to check out everything and my face lit up (caught the attention of my neighbors too). My house, sidewalk, entry, driveway, etc…looks new! Very professional, great communication, courteous, affordable, and fast! Highly Recommended!
Brandi Watson
Hired the team to work on a rental property. Very professional, thorough, and timely. Great communication with plenty of updates with pictures. Highly recommend. ⭐️⭐️⭐️⭐️⭐️

Ryan Ottman
Javon did a great job with our driveway and back patio. He listened to all our concerns and addressed them regarding the process. He made sure that we were happy with the work before he left. Thanks so much!
Mike Hathcock
These guys do great work and very professional! Did alot of cleaning around the house, sidewalk, patio and driveway making it all look fresh like new again...Give them a call, great prices with quality work.
Serving Dallas, TX and Surrounding Areas